Manhattan Car Accident Attorneys
Loscalzo & Loscalzo, P.C. Are Experienced New York Accident Attorneys
Let the Manhattan car accident attorneys at Loscalzo & Loscalzo, P.C. help you through a car accident. Facing paperwork with health insurance companies and the determining fault of the accident can be daunting when you are also trying to heal from your injuries. Our legal team can help guide you smoothly through the process. We have served Manhattan and the state of New York for over 50 years.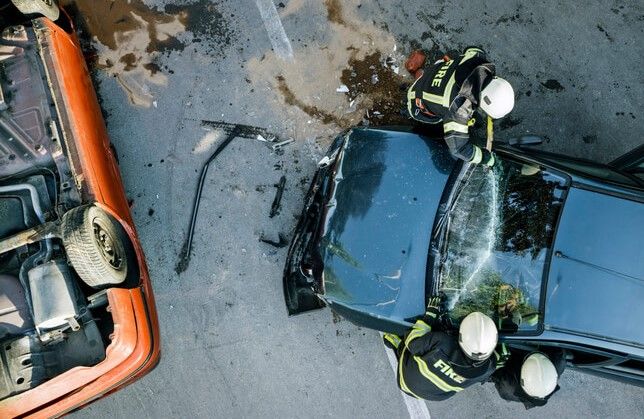 ​
In 2017, the National Highway Traffic Safety Administration (NHTSA) reported that there were 2,746,000 people injured related to motor vehicle and traffic accidents. Additionally, the leading cause of death in 2017 was due to motor vehicle accidents for the 10,11, and 17 year old children.
With streets getting busier and drivers becoming more distracted, it's important for you and your loved ones to stay safe while driving. In the event that a traumatic car crash takes place, you can trust the experience of Loscalzo & Loscalzo, P.C. to aggressively represent you during this difficult time.
Are You Facing Large Medical Bills After an Accident?
After a car accident, you likely will find yourself recovering from physical injuries and emotional trauma, not to mention the personal property damage to your vehicle.
Even with a cooperative health insurance company, your medical expenses can quickly become unmanageable. Overcome this financial burden with counsel from our Manhattan auto accident attorneys at Loscalzo & Loscalzo, P.C.
Our New York car accident lawyers work tirelessly to make sure that:
Insurance companies are not trying to get away with paying the "bare minimum" per your policy.
Fault is appropriately assigned for the cause of the accident.
Maximum possible damages can be recovered on your behalf.
What to do After a Car Accident?
After your injuries have been looked at and cared for, it is important that you take the following steps after being involved in a car accident:
Get the insurance or contact information of the other party, including their name and phone number
Get the contact information of any witnesses
Write down everything you remember, as soon as possible
If it is safe to do so, take pictures of the scene of the accident
Document all your injuries, including any worsening symptoms
File a police report, if applicable
Hire a car accident attorney in Manhattan to help build your case
How Long Does It Usually Take to Settle a Car Accident Lawsuit?
There is no one size fits all answer for this. The length of your car accident claim will depend largely on the complexity of your case, the amount of damage done, and whether or not the responsible party is fighting the claim.
The shortest amount of time a claim can be resolved in is usually several months, but complex claims can take up to several years to resolve. The important thing to keep in mind is that at the end of your claim, with the right attorney by your side, you will receive the compensation you rightfully deserve.
Common Types of Car Accidents in Manhattan
Because the circumstances of each car accident are different, there are no cookie-cutter answers to these types of injury claims. Every case is different and an experienced car accident attorney in New York can help guide you through he process and get the compensation you need to recover.
Some common types of car accidents include:
Head-on collisions
Multi-vehicle accidents
Rear-end accidents
Single vehicle
T-bone collisions
Side-swipes
Recommended Reading:
Looking for more information about car accident settlements in Manhattan? Check out some of our latest blog posts! We provide valuable information regarding different types of accidents, common injuries, how to interact with the insurance company, and more.
Don't see the information you're looking for? Call our office today to schedule a free consultation!
Our Manhattan Car Accident Attorneys Can Help
At Loscalzo & Loscalzo, P.C., we give you access to a dedicated car accident lawyer in Manhattan for your car accident case. We prioritize forming a relationship with our clients, making sure you know that your concerns are thoroughly addressed and you are kept informed throughout the duration of your case.
Contact our firm today for skilled legal representation from a Manhattan car accident lawyer. We offer FREE initial consultations.
All of our Manhattan auto accident attorneys remain active in the current legal community, with memberships in many reputable associations, including:
American Bar Association
New York State Bar Association
American Association for Justice
New York State Trial Lawyers Association
Columbian Lawyers Association
Florida Bar Association
Suffolk County Bar Association
New York State Academy of Trial Lawyers
Do you have additional questions for our car accident lawyers in Manhattan?