Manhattan Construction Accident Lawyer
What are Common Construction Injuries?
According to the National Safety Council, roughly 4,414 preventable work deaths occurred in 2017. Additionally, work deaths increased .5% between 2016 and 2017 which was much less of an increase than the previous years before. Regardless of mere statistics, workplace fatalities are traumatic for all companies and employees involved. Some of these injuries are the result of pure accident, but others can involve serious negligence when safety protocols are not implemented or followed.
Because of the inherently dangerous nature of almost all construction sites, construction accidents continue to occur on a daily basis, despite numerous state and federal safety laws and regulations that have been enacted to protect construction workers.
The Top 3 Common Construction Injuries are as follows: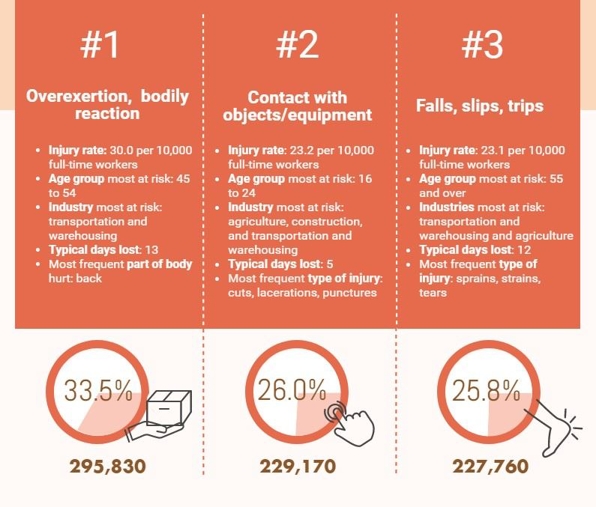 Overexertion and Bodily Reaction
Contact with Objects and Equipment
Construction companies, contractors, and developers have a legal obligation to provide a safe working environment, and ensure that all employees are given adequate safety training and that safety protocol is followed at all times. If a construction worker is injured or wrongfully killed while on the job, the construction company, contractor, and/or developer can be held liable for damages by an experienced personal injury attorney.
How to Stay Safe While Working in Manhattan
With all the construction that's constantly underway in New York City, it's no secret that accidents do happen. An increase in construction projects also means that the accident rate can easily increase as well. While nobody wants to decrease the amount of available work, there are certain things that can be done to ensure the safety of construction workers is always improving.
Following is a list of ways to stay safe while working on the job:
Always take time to put eyes on the project and workplace.

Use personal protection equipment that is beneficial for each season

Don't work in a messy workplace, because that can lead to more accidents
Filing a Lawsuit for Compensation
If you have been injured in a construction accident in Manhattan, you are urged to take legal action right away. Constructions workers who are injured in accidents caused by another person's negligent conduct are legally entitled to be compensated for their pain, suffering, psychological distress, medical bills, treatment costs, and financial hardship. However, you only have three years to file a personal injury claim for your injuries.
Pursing Compensation for Construction Workers
Failure to do so will waive your right to file a lawsuit and recover damages. At Loscalzo & Loscalzo, P.C., we have nearly 50 years of experience representing injured construction workers throughout Manhattan and the state of New York. We are dedicated to building the most compelling cases possible, and negotiating for high settlements.
Schedule a free case consultation with one of our seasoned Manhattan construction accident attorneys, by contacting our firm at (646) 846-4776.