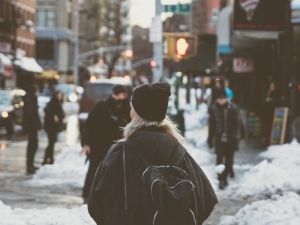 You may have heard stories of people slipping due to wet floors or falling due to uneven flooring, but there are a number of things to consider when discussing the legal side of a slip and fall accident. In the legal world, slip and fall accidents have a distinct definition involving how it happens, who is considered liable, and what responsibility property owners have.
There many situations in which slip and falls occur, most of which can be attributed to the negligence of a property owner. If you have been hurt in a slip and fall accident, here are some of the things you should understand before pursuing legal action.
What Is a Slip and Fall Accident?
In the most basic terms, a slip and fall accident refers to the situation in which a person is hurt after slipping or tripping and falling on another party's property. This is often caused by a potential danger on the property, but proving liability can bring about some difficulties.
Who Is Liable In a Slip and Fall?
Typically, the property owner has a duty of care to specific individuals visiting his or her property. This would not apply to trespassers, however. For instance, if the property owner invites guests onto the property or if it is a business open to the public, the owner has to ensure that the grounds are safe from serious dangers.
In New York, where there have been a number of nor'easter storms lately, this can include ice on a walkway that is too slippery to walk on. The property owner is required to either fix the issue or provide a distinct warning of the danger to guests in order to prevent a slip and fall. When the duty of care is breached and guests are injured, the property owner may be considered liable.
How Slip and Fall Accidents Happen
There are a number of causes of slip and fall accidents, but there are typically common factors involved. For instance, stairs that have not been properly maintained or railings that are not stable. Other causes could include uneven flooring, ripped or torn carpet, wet or icy floors, cracks in the ground, or even items protruding from the ground causing someone to trip.
Whether you were hurt walking in the nor'easter weather or another factor caused you to slip on someone else's property, our New York slip and fall accident attorneys can work with you to determine liability. We are dedicated to protecting your rights at all times and giving you a voice to seek compensation and justice against the responsible party.
Call Loscalzo & Loscalzo, P.C. today to discuss your potential case in a free consultation.