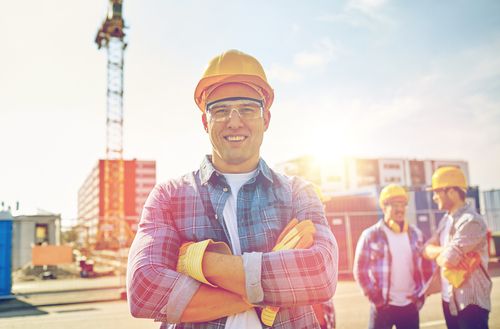 New York is one of the most popular states when it comes to new construction and building high-rise structures. While this can be a great for the state and its people, there are dozens of issues that may arise during the construction phase.
Construction workers expect to work in a safe place and to be provided the proper equipment necessary to ensure their safety. Unfortunately, this isn't always the case. When unsafe working conditions exist, it poses a threat to those in the area, workers, and even passersby. Here are some safe working conditions that should exist, as well as unsafe working conditions and their potential danger.
---
Injured in a construction accident due to unsafe conditions? You may be able to receive financial compensation. Contact Loscalzo & Loscalzo, P.C. for a free consultation to seek justice!
---
What are Considered Safe Working Conditions?
In a safe construction zone, workers should be provided proper equipment such as gloves, eye-wear, and hard hats. The equipment they use must be safe from any defects, and the contractor or employer must ensure that the site is safe for the working conditions.
Some other requirements for safe working conditions in NY include:
Harnesses for individuals working on beams above the ground

Removal of debris to prevent falling items

Proper scaffolding with protection including railings and toe boards

Adequate training for those operating heavy machinery or working at unsafe altitudes
The United States Department of Labor Occupational Safety and Health Administration (OSHA) provides guidelines that must be followed in order to keep construction workers safe. They regulate workplaces to determine negligence if it exists and protect workers.
What are Considered Unsafe Working Conditions?
There are many issues and dangers that may exist on a construction site. For instance, there may be an issue with exposed electrical which requires proper care. If there are chemicals or other potentially harmful airborne dangers, proper respiratory care must be provided.
The company must also maintain ladders, scaffolding, harness, and all other safety equipment to prevent wears and tears or other potential dangers. Only trained professionals should operate heavy machinery to prevent accidents and warnings should be correctly labeled.
Dangers in the workplace are one of the leading causes of injury, especially in the construction industry. Our team at Loscalzo & Loscalzo, P.C. believes that construction workers should be provided the safest possible workplace in order to prevent harm. When this doesn't happen, the victim may be able to pursue legal action against the responsible party.
Determining liability in a construction accident can be complicated. Luckily, our New York construction accident attorneys have experience in these types of cases, and we understand how to determine negligence. We work hard to help our clients seek justice when they were forced to work in unsafe conditions.
Call our firm today to get started.