These are the four hazards that rank at the top of the list of construction site safety issues. Being aware of these hazards and understanding how serious they are can help prevent injuries from happening.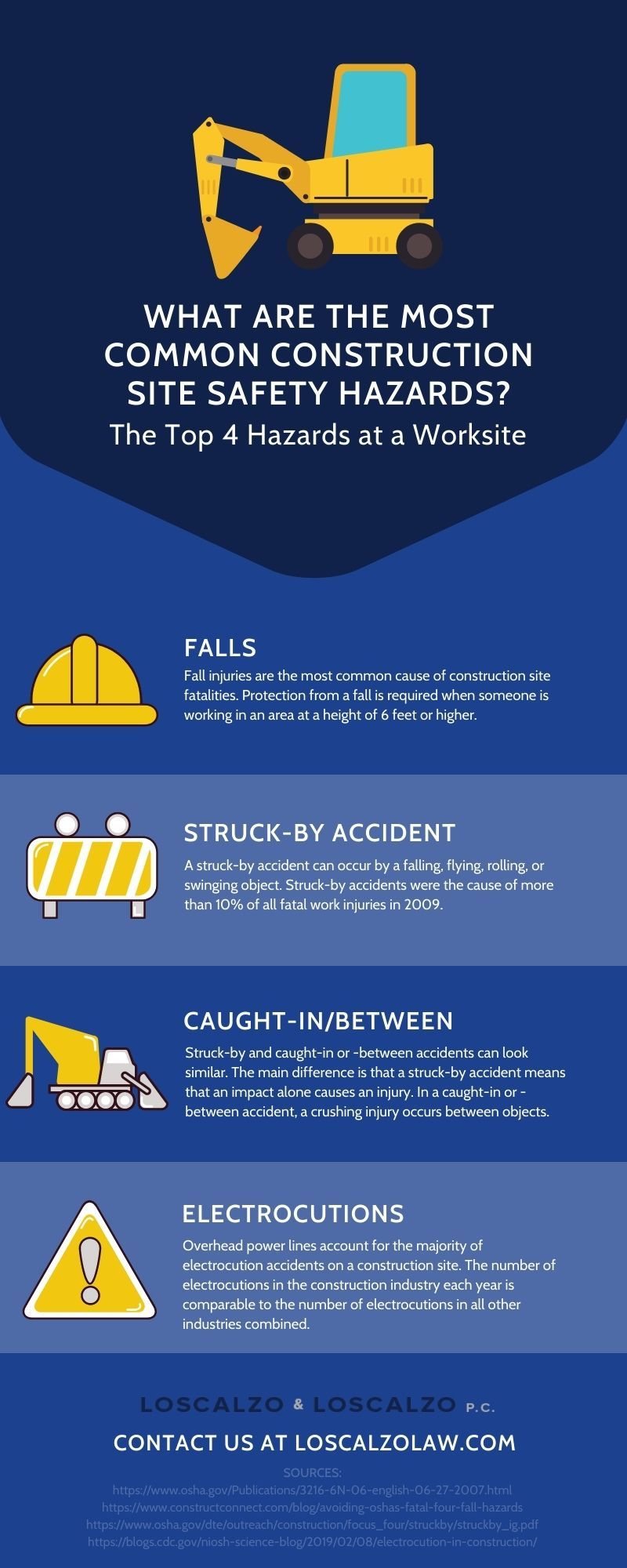 Falls
Fall injuries are the most common cause of construction site fatalities. Protection from a fall is required when someone is working in an area at a height of 6 feet or higher.
Struck-by Accident
A struck-by accident can occur by a falling, flying, rolling, or swinging object. Struck-by accidents were the cause of more than 10% of all fatal work injuries in 2009.
Caught-in/Between
Struck-by and caught-in or -between accidents can look similar. The main difference is that a struck-by accident means that an impact alone causes an injury. In a caught-in or -between accident, a crushing injury occurs between objects.
Electrocutions
Overhead power lines account for the majority of electrocution accidents on a construction site. The number of electrocutions in the construction industry each year is comparable to the number of electrocutions in all other industries combined.
Contact us today.