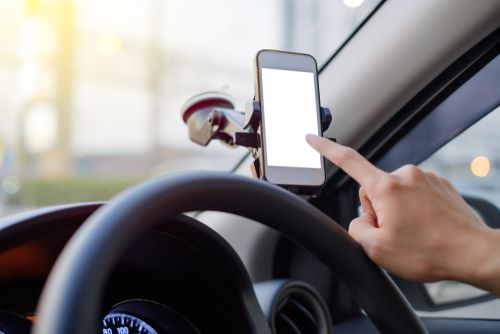 If you travel around the city often, you know the grief of waiting way too long for a vacant taxi to cross your path or how difficult it can be to hail a ride in the rain. Chances are you've probably defaulted to use Uber or Lyft services to get from point A to point B. By 2015, Uber employees operated 14,088 vehicles in New York City, already driving higher than the 13,587 licensed yellow taxi cabs. With the sheer amount of vehicles on the road it's easy to wonder, how are Uber and Lyft keeping sure all drivers are insured? And, does their insurance cover an accident with a passenger in the vehicle?
Uber's Insurance
Uber provides Driver Injury Protection for their drivers. This protection helps cover an accident that could impact their employees, and offer some form of disability, medical, and survivor payments. If your driver is in an accident before picking you up or while they're waiting to accept a request, Uber's insurance has specific coverage limits. However, if the driver is not at fault, they are required to make a claim against the others' insurance. This means they may even need to tap into their personal insurance to cover their damages. Here starts the gray area; if an accident happened during your trip and not slightly before, then your driver is covered by Uber's insurance. There are a lot of tricky instances where this coverage isn't straightforward. Sometimes, drivers might claim a rider was in their vehicle to try and claim coverages, or they have an expired license or expired personal car insurance which can interfere with their Uber insurance.
Lyft's Insurance
If Uber's insurance sounds confusing, Lyft's insurance policies are even more ambiguous. On their site, Lyft prompts each driver to check their own personal insurance information within the app. They do state that they provide auto liability insurance while a passenger is in the vehicle, which covers some property damage and up to certain amounts for bodily injuries. It gets murky if your driver gets into an accident with another uninsured motorist. In these cases, the local UM/UIM laws come into place, and those laws will determine the coverage and liability amounts. These insurance cases can be difficult to navigate and may take an experienced legal team to uncover the ins and outs of every scenario.
Regardless of if you travel via Uber, Lyft, or a taxi cab, understanding your rights and coverage in the event of a crash can be daunting. There are often limitations that each company sets depending on your driver, your location, and the timing of the incident. If you were involved in a rideshare accident, we want to help. Contact us today and discuss your accident with one of our personal injury attorneys.
Call our firm if you have any questions.